Our goal is to aggregate ESG-conscious users through a series of connected offerings that serve as entry points to a system that allows them to buy, sell and invest within the same platform.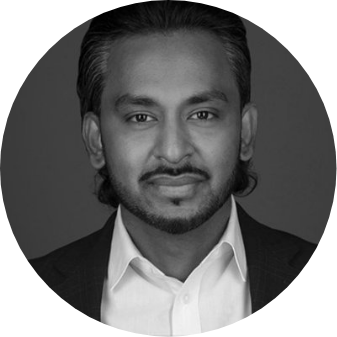 We are fully committed to our strategic objectives and are steadfast-focused on our Subscription-Based and On-Demand offerings. Recurring and subscription revenues allow us to better predict and accurately forecast our revenues in the future, while on-demand services are key for the gig economy.
We will continue to focus on our year-over-year growth in revenue, driven by growth in users, businesses and market share.
Ultimately, growth in revenue will result in increased data collection and improved analytics as we continue to push forward into the future of mobility and delivery," said Suman Pushparajah, CEO of STEER.
STEER Subscription-Based

Offerings
STEER's Subscription-Based Services are led by our flagship business unit, STEER EV. It allows consumers to choose from a diverse fleet of automobiles that includes premium, comfort and entry-level EVs – without the hassles that come with long-term ownership or daily rental.
We are currently operating in Toronto, ON, Austin, TX, and Washington, DC.
By the end of 2022, we plan to grow our fleet to 1,000 vehicles and launch our EV subscription services in 71 cities across North America.
On-Demand Services
On-Demand Services include STEER's marketplace and delivery offerings catering to both businesses and consumers. They include STEER's food delivery service, delivery-as-a-service (last mile delivery) business, mobility (rideshare and microtransit) platform and a fast-growing business-to-business marketplace offering. B2B Marketplace offers environmentally-conscious just-in-time supplies to restaurants to help them reduce inventory and storage costs and focus on what they do best - prepare delicious food. As of today, we estimate that approximately 1 in 5 independent restaurants in Ontario are on our Foods and B2B Marketplace platform. We feel that a 20% market share provides sound footing for STEER's future growth and expansion.
ESG and Data-Driven Intelligence
- Powered by EcoCRED
EcoCRED, STEER's ESG big-data analytics machine was designed to take on a pivotal role in analyzing datasets collected through our operations in multiple segments. These datasets are mainly related to customer behaviors, consumption patterns, carbon impacts and offsets. Our goal is to ultimately power all of our services through EcoCRED to automatically capture carbon reductions and offsets created in real-time, particularly by our EV subscription service and B2B Marketplace.
We are working closely with industry-leading consultants to better understand this process within the context of global industry standards. We intend to not only further integrate key sustainability metrics and statistics into our platform's user interface (as is currently the case for consumers on our mobile app), but also into the broader market.
Our Timeline
Founded
STEER (previously Facedrive) was founded in 2016 and started as Canada's first eco-friendly rideshare platform

September, 2019
Listed on TSX-V and became a publicly-traded company
April, 2020
Launched a Co-Branded Capsule Collection with Westbrook Inc.

April, 2020
Acquired HiRide a long-distance carpool app for intercity commuters

May, 2020
Launched TraceSCAN, a COVID-19 contact tracing solution

July, 2020
Acquired certain assets of Foodora Canada, a Delivery Hero-owned food delivery platform, with over 650k users

August, 2020
Acquired TALLY, a sports predictions platform founded by Russell Wilson. Tally is a. NFL, NHL and NBA engagement solution of choice

September, 2020
Acquired Steer EV, an Exelon-backed all inclusive EV subscription service

October, 2020
Acquired FOODHWY, a Canadian food delivery platform with presence in 19 cities and 260K active users
March, 2021
Steer EV launched in Toronto, Canada
April, 2021
Acquired EcoCRED, a carbon-offsetting technology on a shared mission of reducing global carbon footprint

April, 2022
Rebranded and changed name from Facedrive to STEER
April, 2022
Steer EV launched in Austin, USA
June, 2022
Steer EV launched in Tampa, USA
July, 2022
Steer EV launched in Vancouver, USA